Shuffle Radio Ireland
Shuffle Radio Ireland
Shuffle Radio Ireland is an independent (not for profit) Internet Radio Station, broadcasting from Ireland. It launched at the end January 2022 and is mainly automated while we introduce new Disc jockeys and programs over the coming months.
Online Digital Radio
Shuffle Radio Ireland plays a wide variety of classic hit music. We 'shuffle' the playlist randomly so you will hear a varied mix of different classic memories (many genre) from years gone by… (with some 'new' easy listening music dropped in on occasions).
Our top of the hour feature is a comedy clip from a variety of different comedians (including many Irish comedians). We would rather offer you a laugh rather than serious news, as it helps the day go by to laugh or smile as you go about your day.
If you would like to get involved in our radio station or are interested in presenting a programme please email [email protected] for further information, we are always on the lookout for enthusiastic and talented people.
Shuffle Radio Ireland want to promote podcast and youtube talent produced within Ireland or with an Irish connection, If you have an 'Ireland' related podcast or YouTube channel, then let us know and we will help promote it for you.
If you would like to embed the stations live feed into a website or player you can use the following link.
https://shuffleradio.radioca.st:443/stream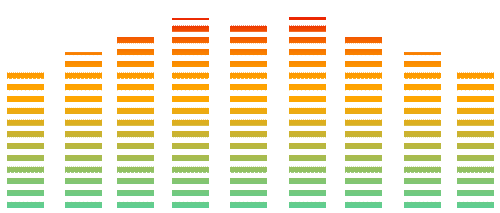 Fresh Content
Direct to Your Inbox…
Just add your email and hit subscribe to stay informed.